Sound of Freedom
Oct 10, 2023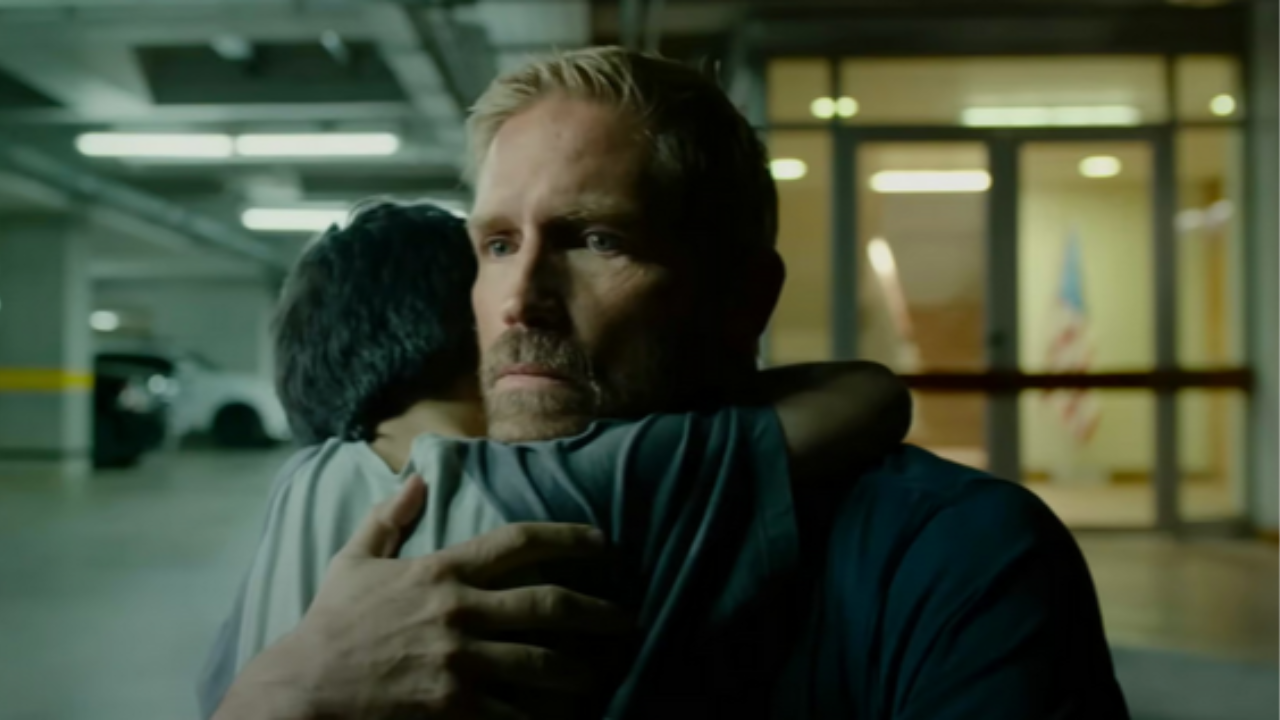 There is one particular quality in men, in manhood, and in masculinity that is so very magnetic. And that is HONOUR. And for honour, when it comes to his sexuality and in any part of his life, a man needs to know how to act with honour.

Men have a powerful energy. This energy can be used to heal or to harm.
No closer to the bone on this subject at the extreme end of the spectrum of the distortion of sex, is the documentary/movie Sound of Freedom. It's eye-opening and shocking. Sound of Freedom tells the true story of Tim Ballard, a special agent with the US Department of Homeland Security, who uncovers the horror of child trafficking in Mexico and the US. What is out there is sick and sickening. And this is not the place I usually air such feelings. But I think this is such an important subject.
Working in the field of sexuality and being a mother and grandmother, this is a compelling story, sensitively filmed. I reject the description of it being a 'Thriller' - perhaps that's just movie marketing. There are no thrills. Just chills. It is a real-life unfolding drama that draws the curtain on an underworld of reality that bites and exposes a piercingly tragic extortion of children.
Our world is full of dichotomy. The deepest darkest evil and the brightest light of Love. But there is a heartwarming edge to this story.
I'm not sure how to put into words the effect of watching Sound of Freedom.
There's so much that touched me about this movie But what touched me most was the commitment and determination of the men, the MEN who so passionately told the story of little children's lives being ravaged.
It is men who are violating. And it is men who are valiantly crusading the saving of these vulnerable children. I can tell you, if you have not seen this movie, get to it. Every man and woman should see it. If you are able to.
Yes, sometimes I just had to close my eyes. Yes it did stretch me to watch. But it is heroic. Inspiring. Captivating. And oddly enough, hopeful.
Like I said in my last blog here...
Men, we need you.
Now more than ever. Some say men are lost these days.
I want to say, you have a place. An important place in the world at the moment.
And part of that journey of finding that place is harnessing the powerful energy you have - your sexual energy. Harnessing it for good. For love. Not for kicks. For authenticity. For Grace. For making this world a better place. For growing yourself into a mature man, instead of being stuck in your 14-year-old body, wasting your precious sexual energy on quick fixes.
The most honourable thing a man can do is to stand up for another's safety, for love, to be part of the solution, not the problem.
The women are waiting. The children are waiting. The world is waiting. For your Love.
If you feel somewhat helpless and would like to find out how you can help, go to Destiny Rescue. This organisation helps rescue children from sexual exploitation. There are organisations in the US, Internationally, Australia and New Zealand.
And to support those who work to call out the industry that fuels this evil trade, go here to Collective Shout.
Post Note:- Since this film was released, Tim Ballard has been villified on the internet. Accused of sexual misconduct etc. Don't believe a word of it. There are ones that don't want the truth to be told. If you dig further into any of his interviews in the past, you will find his heart has been in child protection for years. He is legit.
One powerful way to just begin loving as a couple is to start at home - join me for Creating Intimacy at Home.
SIGN UP HERE for my free tips on Love, Intimacy, and Relationships.
You can unsubscribe any time! Your data is never shared with any 3rd party. See my Privacy Policy - click here